Successful 2nd Czech and Slovak Conference of Czech Council of Shopping Centres (Asociace nákupních center ČR)! On the 19th of September 2023, Prague played host to a thought-provoking and insightful event. This conference brought together industry experts and thought leaders to discuss critical topics in the realm of retail, economy, sustainability, and community development. Event has record number of attendees in audience, more than 230 people. Here's a glimpse of the remarkable presentations and discussions that took place.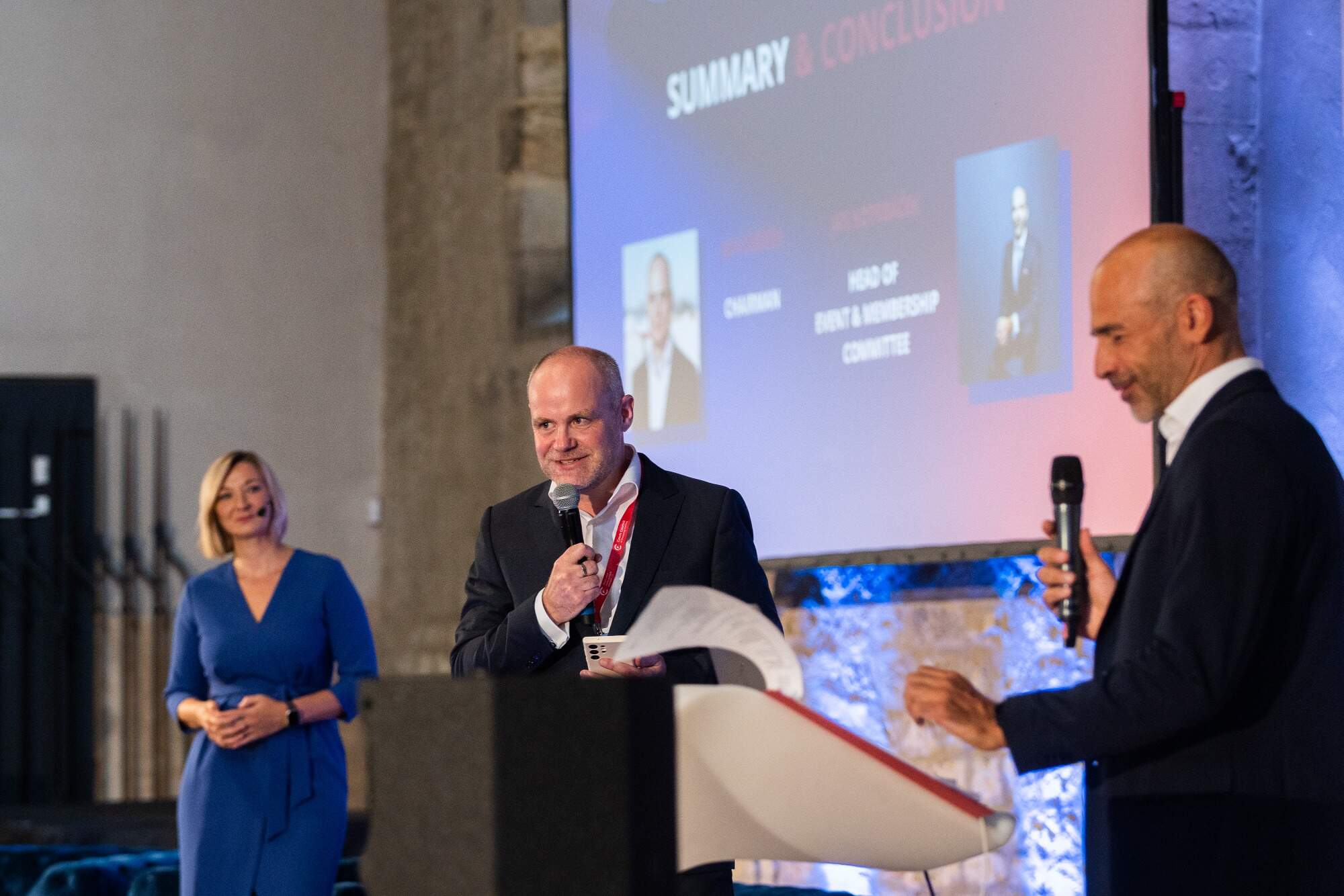 🔸 Jan Kubicek – Chairman of ANC ČR, presentation of the Association's activities and Footfall & Turnover indices.
🔸 Helena Horská (Raiffeisenbank, NERV) – "The Restart of Economy, The Restart of Consumption"
Helena shed light on the intricate relationship between economic recovery and consumer behavior, offering valuable insights for businesses navigating the post-pandemic landscape.
🔸 Stefan de Goeij MRICS (Cushman & Wakefield) & Jakub Skavroň (Climate and Sustainable Leaders Czech Republic) – "ESG Factors shaping our Retail Industry"
ESG factors are increasingly shaping the retail industry. Stefan and Jakub explored how sustainability considerations are influencing the way we do business.
🔸 Robert Bishop (Studio N) – "Placemaking within the retail environment, How shopping as a commercial engine of downtown developments has evolved to embrace a mixed-use community?"
Robert delved into the fascinating evolution of retail spaces into vibrant, mixed-use communities, highlighting the importance of placemaking.
🔸 Expert Panel – "How to adapt to a customer's behavior change"
Tomáš Míček (CPI Property Group), Petr Brabec (CPI Property Group), Martin Makovec (Unibail-Rodamco-Westfield), Róbert Sninčák (CBRE Investment Management) engaged in a robust discussion on adapting to changing consumer behavior, offering valuable insights for landlords.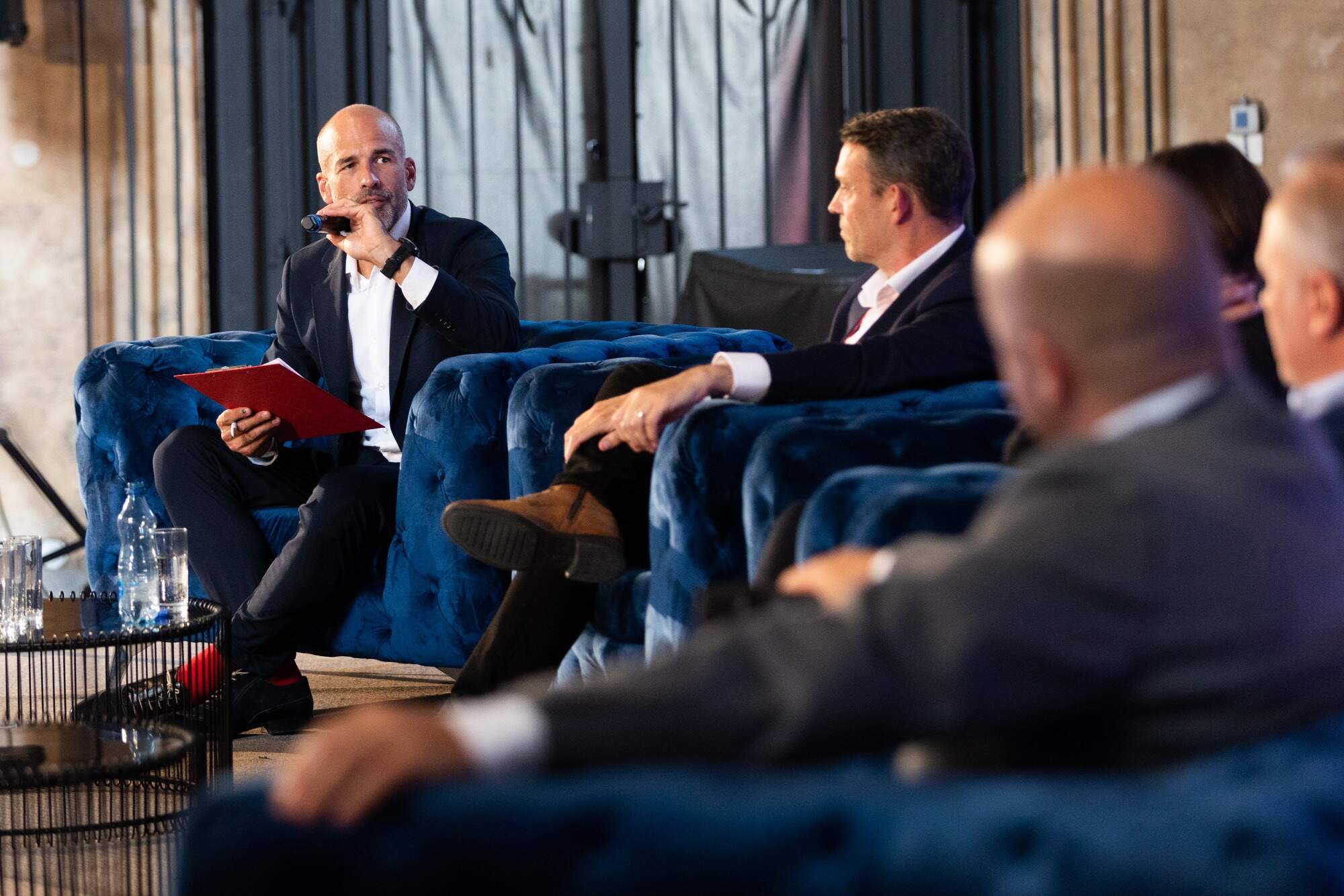 🔸 Expert Panel – "What matters to shaping retail performance?"
Jan Kotrbáček (Cushman & Wakefield), Karel Procházka (Rossmann), Richard Procházka (Lagardere Services), Barbara Somogyiova (Nike, American Eagle, Fox Group), Matthew Squire (Tesco) engaged in an in-depth exploration of factors influencing retail performance.
🔸 Special Keynote Speaker – Nikki Greenberg
Nikki Greenberg delivered a thought-provoking keynote on "The 2030 Opportunity," inspiring attendees with a vision of what lies ahead for the retail industry.
We extend our heartfelt thanks to Michaela Nováková (moderator) and Gabriela Pluhařová (ANCČR) for their invaluable contributions in ensuring the success of this conference.
This conference showcased the industry's resilience, adaptability, and commitment to shaping a brighter future. The event finished with very active networking drinks and refreshments in the magic environment of Convent of St Agnes of Bohemia. As we continue to shape the future of retail, we invite both retailers and landlords to join the Czech Council of Shopping Centres.