Eurovea II is Now Open! Welcome to the largest retail and leisure mixed-use destination in Central and Eastern Europe.
We are thrilled to announce the grand opening of Eurovea Shopping Centre's highly anticipated extension, an integral part of the remarkable development of Eurovea City, the new social and cultural heart of Bratislava. The Eurovea story began in 2010 and the place quickly became the new vibrant hub for retail, culture, entertainment, living and business. Extending to a total size to 85,000 sq m of retail space represented by over 315 units, Eurovea has solidified its position as the undisputed champion of retail and leisure in Slovakia, and now proudly opens its gates to the public.
Eurovea II is set to attract visitors with an incredible lineup of renowned brands and exciting market entries. Prepare to be amazed by the grand two-floor Primark, marking its debut in Slovakia! Joining this fashion giant are other esteemed retailers such as Nike, JD Sports, the expanded and refreshed Mango, Modivo, eObuv, Vuch, Lindt, Alensa, Tefal or the largest HalfPrice and Notino in Slovakia.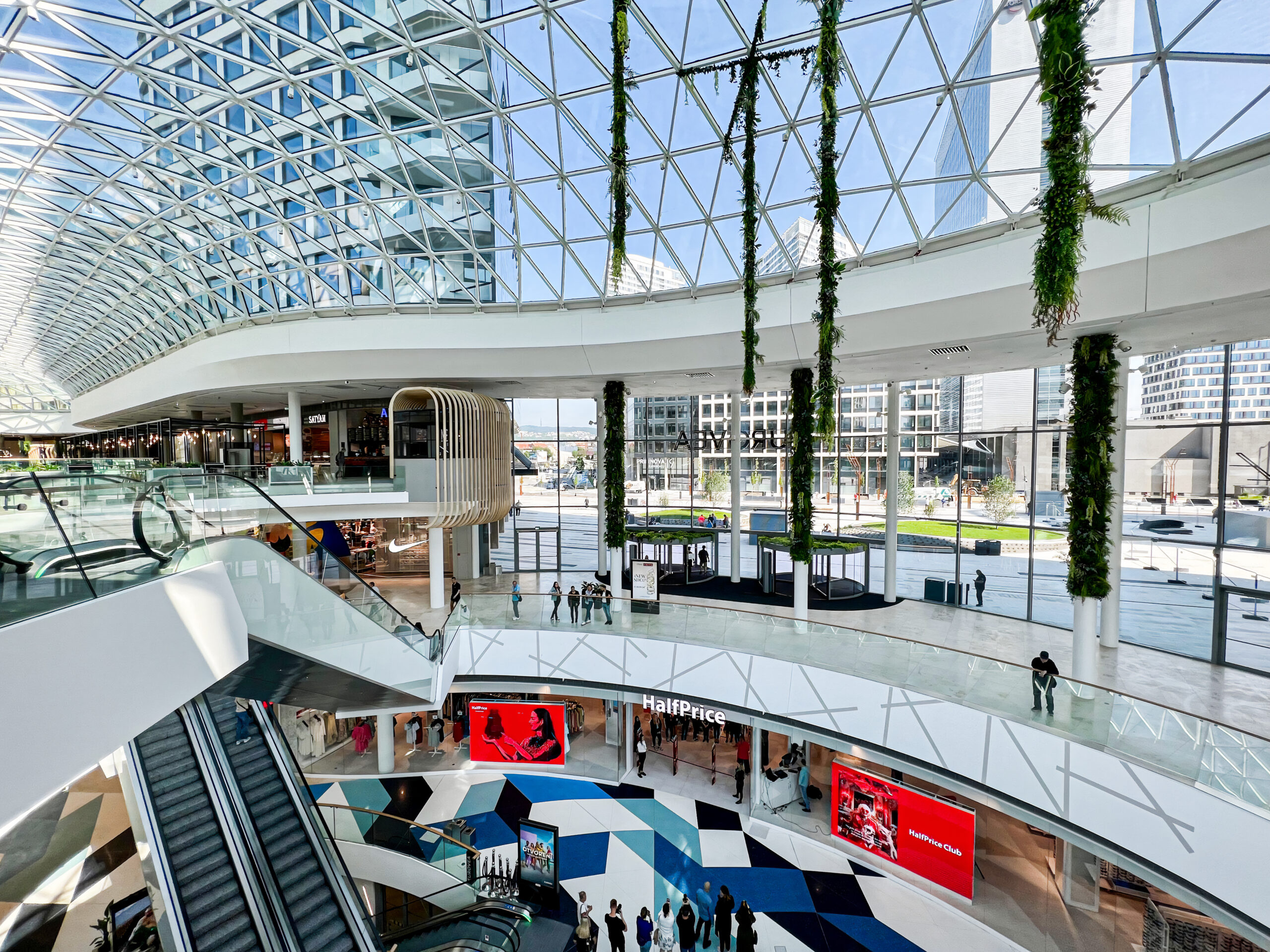 The gastronomic experience at Eurovea will reach new heights, with the dining area doubled to 3,700 sq m and 1,100+ seats. Alongside a fabulous Food Hall, the already popular Danube river promenade will be extended with 16 new restaurants, creating the largest gastronomic destination in Slovakia. For movie lovers, Cinema City is expanding to 17 screens, introducing a completely new VIP concept in the first Cinema City Megaplex in Slovakia.
The extension of retail space is only part of the big picture, and of Eurovea City – the largest modern mixed-use destination in Central and Eastern Europe – reaching the total size of 430,000 sq m and benefiting from various use of space. Retail, office, hotel, leisure, residential, the National Theatre, public areas, parks and much more is well situated at the bank of the Danube river. Eurovea City is natural extension of Bratislava's historical city centre and a vibrant catalyst of its further development.
Would you like to rent retail space in Eurovea? Cushman & Wakefield team is ready to present you the leasing opportunity and the potential for attractive revenues in this word-class project.