Jan Kotrbáček, international partner and Head of the Retail leasing team for Central and Eastern Europe at Cushman & Wakefield, the exclusive letting agent for the Dornych project, says: "The Dornych project in Brno is a revitalisation of the traditional retail environment in the city centre, where the dominant department store Prior and subsequently Kmart and Tesco existed for more than 40 years.
Dornych will thus be one of the most significant redevelopments of an older retail project into a mixed-use project in the city centre in the Czech Republic and Central Europe. It will combine together several functions such as retail, restaurants, housing, offices and a large amount of public space for events and quality leisure in a nice and safe environment.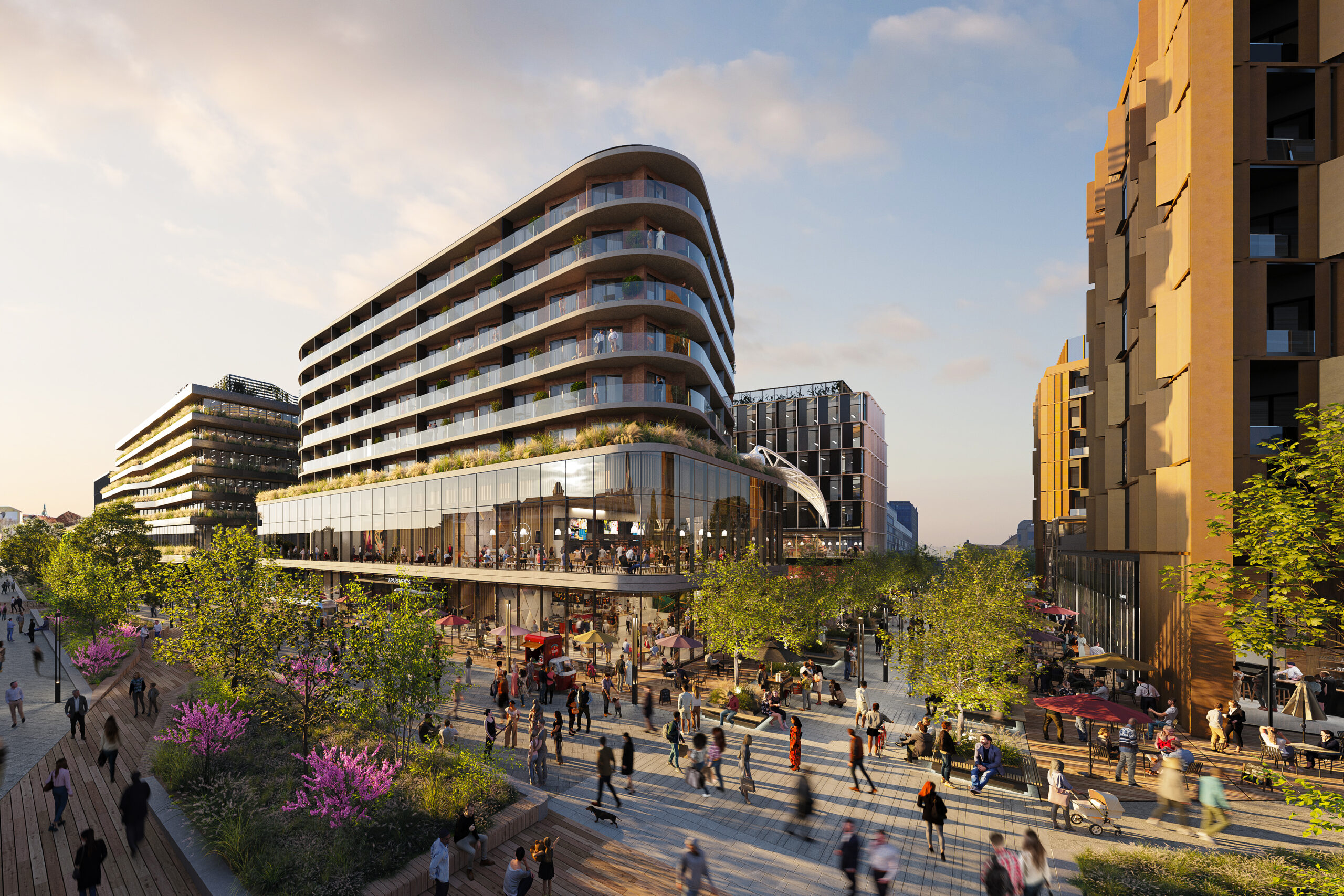 The multifunctional Dornych project is also a full-fledged extension of Brno city centre, in an attractive location between the historic centre, the train station, the bus station and one of the most successful shopping centres in the Czech Republic, the OC Vaňkovka.
Over 75,000 people a day nowadays flow through the existing old Dornych project and the site is also a major transport hub with train, bus, tram, trolleybus and city bus stations.
Due to the further planned development of the southern part of the city centre, Dornych will also be an important gateway to this location and the attractiveness of its currently dominant position will continue to grow. With further office and residential development in the area, further growth in the number of residents and users in the area and the associated throughput, footfall and utilisation of this unique mixed-use development is expected.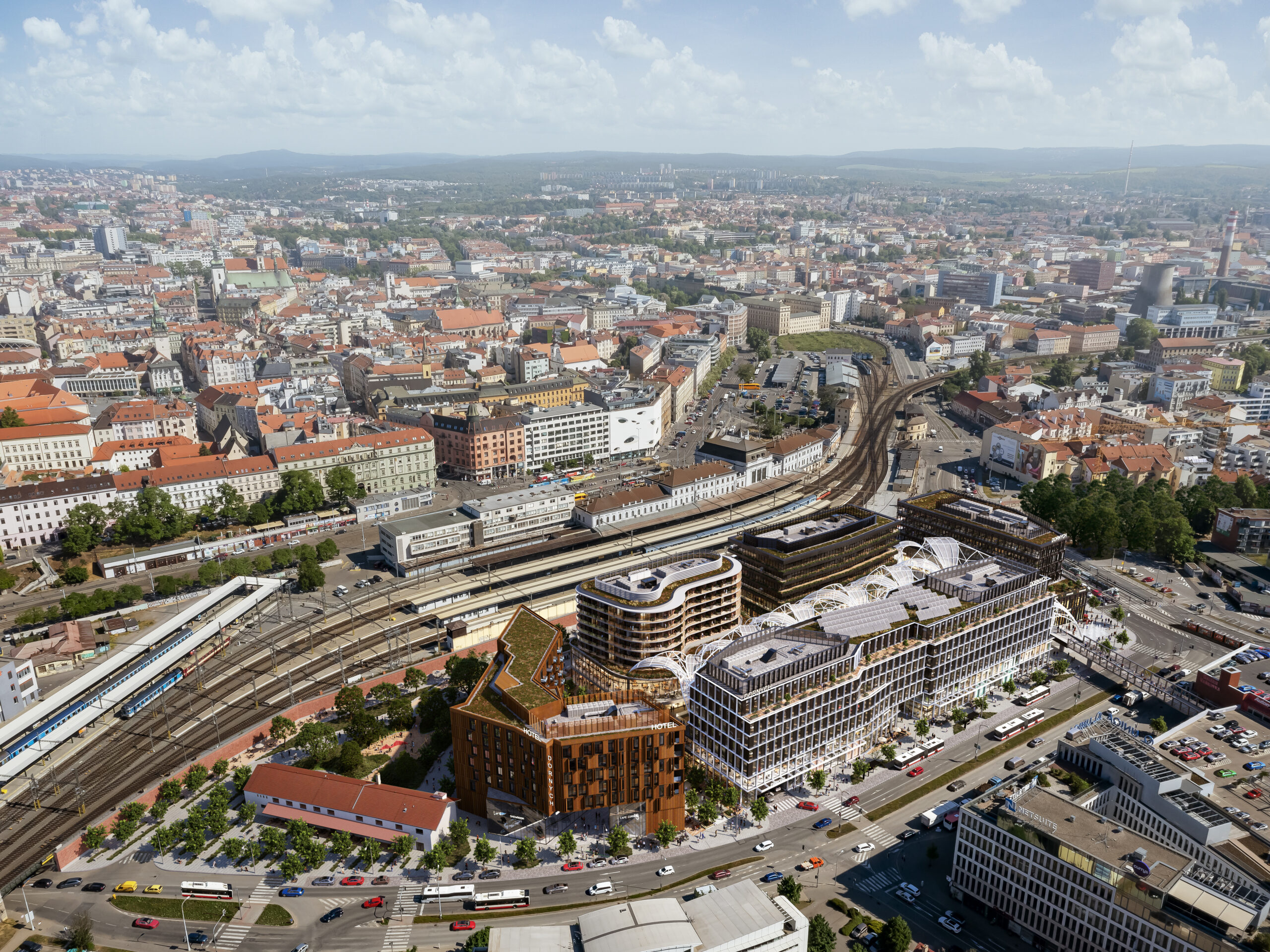 Similar multifunctional projects at major transport hubs that have fundamentally changed entire areas and environments for the better include, for example, the Anděl locality in Prague, where the Zlatý Anděl multifunctional project was the catalyst, the Republic Square with the Palladium project, Národní třída with the Quadrio multifunctional project, or the recently ongoing construction of the Masaryčka project between Masaryk Station and Florenc. All of these projects have had a very positive impact on changing and increasing the attractiveness of the whole area, which has been reflected in a substantial increase in the number of visitors, the quality of customers and users of the area, as well as the appreciation of real estate in the area.
The centre of Brno, together with the existing projects of OC Vaňkovka and the planned Dornych project, is clearly the largest shopping, social and cultural destination in Moravia with a total retail area of over 100,000 m2, with perfect accessibility via ecological public transport or on foot, but also with good capacity and accessibility for cars.